By connecting to the real world of students' lives, authentic learning enables students to become lifelong learners who contribute to society and the wider world as active and discerning citizens. Authentic learning is central to our work as Catholic educators because it promotes the continual growth and wellbeing of the whole person — spiritually, intellectually, emotionally, socially and physically.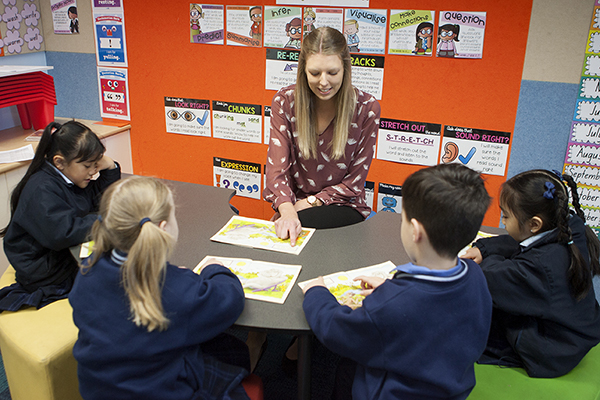 At Our Lady of Mt Carmel Catholic Primary School Mt Pritchard we focus on a range of key learning areas. We enable students to learn to read – for information and enjoyment, to solve mathematical problems, to explain points of view, to creatively express or to respond to a piece of artwork, music or dramatic material. Our school is committed to providing opportunities for students to maximise their learning potential.
Teachers are encouraged to develop programs that are rich and engaging. Our learning environments are stimulating and encouraging yet offer challenges and opportunities for higher order thinking.