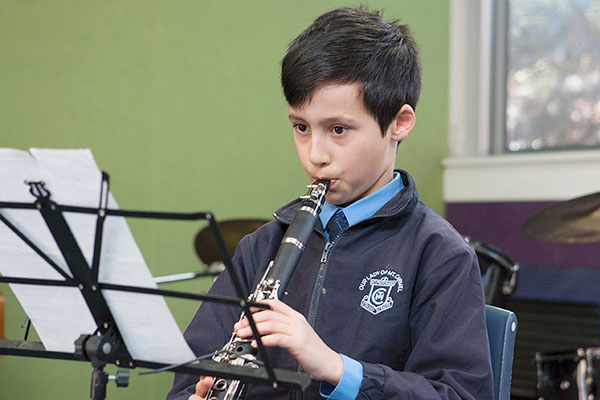 At Our Lady of Mt Carmel Catholic Primary School Mt Pritchard we acknowledge and celebrate students unique gifts and talents. We offer a variety of extracurricular programs in creative arts.
Dance
Dance group is a wellbeing initiative offered at OLMC. Students come together once a week to learn a dance routine and perform these routines at special school events such as assemblies, talent quests, Liturgies and community celebrations.
Music Lessons
All children have the opportunity to learn how to play a musical instrument. At OLMC we offer optional tutoring in piano and guitar. This program offers an inspiring and holistic education to all participating students. Throughout the year students have the opportunity to play at school Masses and within the community.
Choir
Students in the choir meet once a week in order to sing a variety of musical styles and develop their singing skills. Throughout the year the choir students have the opportunity to sing at school Masses, Liturgies and school celebrations.